Service Areas
Castle Home Services specializes in home improvement, repairs and handyman projects in Manassas, Bristow, Nokesville, Ashburn, Gainesville, Haymarket, Centreville, Chantilly, Fairfax, Fairfax Station, Burke, Prince William County, Western Fairfax County and Eastern Loudoun County.
If you live outside our main coverage area in Prince William County, Fairfax County or Loudoun County please feel free to call me to discuss your particular situation and job and how I can best serve you. My goal is your complete satisfaction.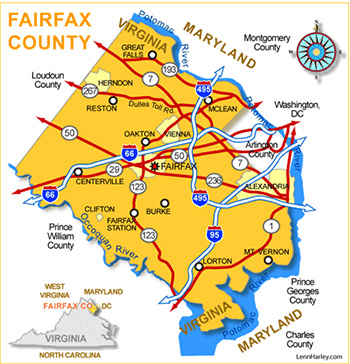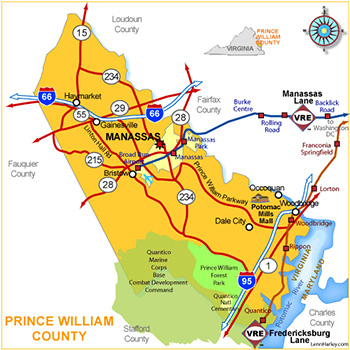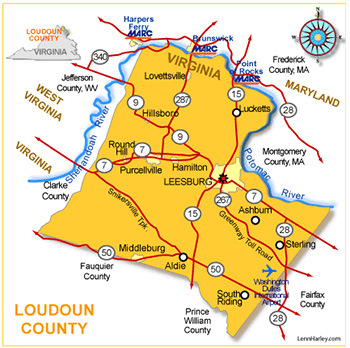 Home Improvement and Repair Services and Locations Served.
Home Improvements Aldie
Home Repairs Aldie
Home Clean-Up Aldie
Condo Repairs Aldie
Apartment Repairs Aldie
Gate/Fence Repairs Aldie


Roofing Aldie
Roof Repair Aldie
Roof Leak Repair Aldie
Roof Replacement Aldie
Roof Inspections Aldie
Roof Venting Aldie
Attic Vent Aldie
Skylight Repair Aldie


Painting Aldie
Painting Interior Aldie
Painting Exterior Aldie
Trim Painting Aldie
Deck Staining Aldie
Caulking Aldie


Concrete Work Aldie
Concrete Repairs Aldie
Concrete Crack Repairs Aldie
Concrete Foundation &
Crack Repairs Aldie
Foundation Repairs Aldie
Chimney Repair Aldie
Chimney Crown Repairs Aldie


Bath Remodel Aldie
Bathroom Remodeling Aldie
Bath Repairs Aldie
Bath Fan Repair Aldie
Faucet Installation Aldie
Bath Faucet Installation Aldie


Kitchen Faucet Installation Aldie
Garbage Disposal Installation Aldie


Sump Pump Installation Aldie
Sump Pump Repair Aldie


Lighting Installation Aldie
Interior Light Installation Aldie
Exterior Light Installation Aldie
Automatic/Security Lights Aldie
Ceiling Fans Aldie


Exhaust Vent Install Aldie
Exhaust Vent Repair Aldie


Flooring Aldie
Carpets Aldie
Ceramic Tile Aldie
Home Improvements Ashburn
Home Repairs Ashburn
Home Clean-Up Ashburn
Condo Repairs Ashburn
Apartment Repairs Ashburn
Gate/Fence Repairs Ashburn


Roofing Ashburn
Roof Repair Ashburn
Roof Leak Repair Ashburn
Roof Replacement Ashburn
Roof Inspections Ashburn
Roof Venting Ashburn
Attic Vent Ashburn
Skylight Repair Ashburn


Painting Ashburn
Painting Interior Ashburn
Painting Exterior Ashburn
Trim Painting Ashburn
Deck Staining Ashburn
Caulking Ashburn


Concrete Work Ashburn
Concrete Repairs Ashburn
Concrete Crack Repairs Ashburn
Concrete Foundation &
Crack Repairs Ashburn
Foundation Repairs Ashburn
Chimney Repair Ashburn
Chimney Crown Repairs Ashburn


Bath Remodel Ashburn
Bathroom Remodeling Ashburn
Bath Repairs Ashburn
Bath Fan Repair Ashburn
Faucet Installation Ashburn
Bath Faucet Installation Ashburn


Kitchen Faucet Installation Ashburn
Garbage Disposal Installation Ashburn


Sump Pump Installation Ashburn
Sump Pump Repair Ashburn


Lighting Installation Ashburn
Interior Light Installation Ashburn
Exterior Light Installation Ashburn
Automatic/Security Lights Ashburn
Ceiling Fans Ashburn


Exhaust Vent Install Ashburn
Exhaust Vent Repair Ashburn


Flooring Ashburn
Carpets Ashburn
Ceramic Tile Ashburn
Home Improvements Bristow
Home Repairs Bristow
Condo Repairs Bristow
Apartment Repairs Bristow
Gates/Fence Repairs Bristow


Roofing Bristow
Roof Leak Repair Bristow
Roof Replacement Bristow
Roof Inspections Bristow
Roof Venting Bristow
Attic Vent Bristow
Skylight Repair Bristow


Painting Interior Bristow
Painting Exterior Bristow
Trim Painting Bristow
Deck Staining Bristow
Caulking Bristow


Concrete Work Bristow
Concrete Repairs Bristow
Concrete Crack Repairs Bristow
Concrete Foundation &
Crack Repairs Bristow
Foundation Repairs Bristow
Chimney Repair Bristow
Chimney Crown Repairs Bristow


Bath Remodel Bristow
Bathroom Remodeling Bristow
Bath Repairs Bristow
Bath Fan Repair Bristow
Faucet Installation Bristow
Bath Faucet Installation Bristow


Kitchen Faucet Installation Bristow
Garbage Disposal Installation Bristow


Sump Pump Installation Bristow
Sump Pump Repair Bristow


Lighting Installation Bristow
Interior Light Installation Bristow
Exterior Light Installation Bristow
Automatic/Security Lights Bristow
Ceiling Fans Bristow


Exhaust Vent Install Bristow
Exhaust Vent Repair Bristow


Flooring Bristow
Carpets Bristow
Ceramic Tile Bristow
---
Home Improvements Burke
Home Repairs Burke
Home Clean-Up Burke
Condo Repairs Burke
Apartment Repairs Burke
Gates/Fence Repairs Burke


Roofing Burke
Roof Repair Burke
Roof Leak Repair Burke
Roof Replacement Burke
Roof Inspections Burke
Roof Venting Burke
Attic Vent Burke
Skylight Repair Burke


Painting Burke
Painting Interior Burke
Painting Exterior Burke
Trim Painting Burke
Deck Staining Burke
Caulking Burke


Concrete Work Burke
Concrete Repairs Burke
Concrete Crack Repairs Burke
Concrete Foundation &
Crack Repairs Burke
Foundation Repairs Burke
Chimney Repair Burke
Chimney Crown Repairs Burke


Bath Remodel Burke
Bathroom Remodeling Burke
Bath Repairs Burke
Bath Fan Repair Burke
Faucet Installation Burke
Bath Faucet Installation Burke


Kitchen Faucet Installation Burke
Garbage Disposal Installation Burke


Sump Pump Installation Burke
Sump Pump Repair Burke


Lighting Installation Burke
Interior Light Installation Burke
Exterior Light Installation Burke
Automatic/Security Lights Burke
Ceiling Fans Bristow


Exhaust Vent Install Burke
Exhaust Vent Repair Burke


Flooring Burke
Carpets Burke
Ceramic Tile Burke
Home Improvements Centreville
Home Repairs Centreville
Home Clean-Up Centreville
Condo Repairs Centreville
Apartment Repairs Centreville
Gates/Fence Repairs Centreville


Roofing Centreville
Roof Repair Centreville
Roof Leak Repair Centreville
Roof Replacement Centreville
Roof Inspections Centreville
Roof Venting Centreville
Attic Vent Centreville
Skylight Repair Centreville


Painting Centreville
Painting Interior Centreville
Painting Exterior Centreville
Trim Painting Centreville
Deck Staining Centreville
Caulking Centreville


Concrete Work Centreville
Concrete Repairs Centreville
Concrete Crack Repairs Centreville
Concrete Foundation &
Crack Repairs Centreville
Foundation Repairs Centreville
Chimney Repair Centreville
Chimney Crown Repairs Centreville


Bath Remodel Centreville
Bathroom Remodeling Centreville
Bath Repairs Centreville
Bath Fan Repair Centreville
Faucet Installation Centreville
Bath Faucet Installation Centreville


Kitchen Faucet Installation Centreville
Garbage Disposal Installation Centreville


Sump Pump Installation Centreville
Sump Pump Repair Centreville


Lighting Installation Centreville
Interior Light Installation Centreville
Exterior Light Installation Centreville
Automatic/Security Lights Centreville
Ceiling Fans Centreville
Automatic/Security Lights Centreville


Exhaust Vent Install Centreville
Exhaust Vent Repair Centreville


Flooring Centreville
Carpets Centreville
Ceramic Tile Centreville
Home Improvements Chantilly
Home Repairs Chantilly
Home Clean-Up Chantilly
Condo Repairs Chantilly
Apartment Repairs Chantilly
Gate/Fence Repairs Chantilly


Roofing Chantilly
Roof Repair Chantilly
Roof Leak Repair Chantilly
Roof Replacement Chantilly
Roof Inspections Chantilly
Roof Venting Chantilly
Attic Vent Chantilly
Skylight Repair Chantilly


Painting Chantilly
Painting Interior Chantilly
Painting Exterior Chantilly
Trim Painting Chantilly
Deck Staining Chantilly
Caulking Chantilly


Concrete Work Chantilly
Concrete Repairs Chantilly
Concrete Crack Repairs Chantilly
Concrete Foundation &
Crack Repairs Chantilly
Foundation Repairs Chantilly
Chimney Repair Chantilly
Chimney Crown Repairs Chantilly


Bath Remodel Chantilly
Bathroom Remodeling Chantilly
Bath Repairs Chantilly
Bath Fan Repair Chantilly
Faucet Installation Chantilly
Bath Faucet Installation Chantilly


Kitchen Faucet Installation Chantilly
Garbage Disposal Installation Chantilly


Sump Pump Installation Chantilly
Sump Pump Repair Chantilly


Lighting Installation Chantilly
Interior Light Installation Chantilly
Exterior Light Installation Chantilly
Automatic/Security Lights Chantilly
Ceiling Fans Chantilly


Exhaust Vent Install Chantilly
Exhaust Vent Repair Chantilly


Flooring Chantilly
Carpets Chantilly
Ceramic Tile Chantilly
---
Home Improvements Clifton
Home Repairs Clifton
Home Clean-Up Clifton
Condo Repairs Clifton
Apartment Repairs Clifton
Gate/Fence Repairs Clifton


Roofing Clifton
Roof Repair Clifton
Roof Leak Repair Clifton
Roof Replacement Clifton
Roof Inspections Clifton
Roof Venting Clifton
Attic Vent Clifton
Skylight Repair Clifton


Painting Clifton
Painting Interior Clifton
Painting Exterior Clifton
Trim Painting Clifton
Deck Staining Bristow
Caulking Clifton


Concrete Work Clifton
Concrete Repairs Clifton
Concrete Crack Repairs Clifton
Concrete Foundation &
Crack Repairs Clifton
Foundation Repairs Clifton
Chimney Repair Clifton
Chimney Crown Repairs Clifton


Bath Remodel Clifton
Bathroom Remodeling Clifton
Bath Repairs Clifton
Bath Fan Repair Clifton
Faucet Installation Clifton
Bath Faucet Installation Clifton


Kitchen Faucet Installation Clifton
Garbage Disposal Installation Clifton


Sump Pump Installation Clifton
Sump Pump Repair Clifton


Lighting Installation Clifton
Interior Light Installation Clifton
Exterior Light Installation Clifton
Automatic/Security Lights Clifton
Ceiling Fans Clifton


Exhaust Vent Install Clifton
Exhaust Vent Repair Clifton


Flooring Clifton
Carpets Clifton
Ceramic Tile Clifton
Home Improvements Fairfax
Home Repairs Fairfax
Home Clean-Up Fairfax
Condo Repairs Fairfax
Apartment Repairs Fairfax
Gate/Fence Repairs Fairfax


Roofing Fairfax
Roof Repair Fairfax
Roof Leak Repair Fairfax
Roof Replacement Fairfax
Roof Inspections Fairfax
Roof Venting Fairfax
Attic Vent Fairfax
Skylight Repair Fairfax


Painting Fairfax
Painting Interior Fairfax
Painting Exterior Fairfax
Trim Painting Fairfax
Deck Staining Fairfax
Caulking Fairfax


Concrete Work Fairfax
Concrete Repairs Fairfax
Concrete Crack Repairs Fairfax
Concrete Foundation &
Crack Repairs Fairfax
Foundation Repairs Fairfax
Chimney Repair Fairfax
Chimney Crown Repairs Fairfax


Bath Remodel Fairfax
Bathroom Remodeling Fairfax
Bath Repairs Fairfax
Bath Fan Repair Fairfax
Faucet Installation Fairfax
Bath Faucet Installation Fairfax


Kitchen Faucet Installation Fairfax
Garbage Disposal Installation Fairfax


Sump Pump Installation Fairfax
Sump Pump Repair Fairfax


Lighting Installation Fairfax
Interior Light Installation Fairfax
Exterior Light Installation Fairfax
Automatic/Security Lights Fairfax
Ceiling Fans Fairfax


Exhaust Vent Install Fairfax
Exhaust Vent Repair Fairfax


Flooring Fairfax
Carpets Fairfax
Ceramic Tile Fairfax
Home Improvements Fairfax Station
Home Repairs Fairfax Station
Home Clean-Up Fairfax Station
Condo Repairs Fairfax Station
Apartment Repairs Fairfax Station
Gate/Fence Repairs Fairfax Station


Roofing Fairfax Station
Roof Repair Fairfax Station
Roof Leak Repair Fairfax Station
Roof Replacement Fairfax Station
Roof Inspections Fairfax Station
Roof Venting Fairfax Station
Attic Vent Fairfax Station
Skylight Repair Fairfax Station


Painting Fairfax Station
Painting Interior Fairfax Station
Painting Exterior Fairfax Station
Trim Painting Fairfax Station
Deck Staining Fairfax Station
Caulking Fairfax Station


Concrete Work Fairfax Station
Concrete Repairs Fairfax Station
Concrete Crack Repairs Fairfax Station
Concrete Foundation &
Crack Repairs Fairfax Station
Foundation Repairs Fairfax Station
Chimney Repair Fairfax Station
Chimney Crown Repairs Fairfax Station


Bath Remodel Fairfax Station
Bathroom Remodeling Fairfax Station
Bath Repairs Fairfax Station
Bath Fan Repair Fairfax Station
Faucet Installation Fairfax Station
Bath Faucet Installation Fairfax Station


Kitchen Faucet Installation Fairfax Station
Garbage Disposal Installation Fairfax Station


Sump Pump Installation Fairfax Station
Sump Pump Repair Fairfax Station


Lighting Installation Fairfax Station
Interior Light Installation Fairfax Station
Exterior Light Installation Fairfax Station
Automatic/Security Lights Fairfax Station
Ceiling Fans Fairfax Station


Exhaust Vent Install Fairfax Station
Exhaust Vent Repair Fairfax Station


Flooring Fairfax Station
Carpets Fairfax Station
Ceramic Tile Fairfax Station
---
Home Improvements Gainesville
Home Repairs Gainesville
Home Clean-Up Gainesville
Condo Repairs Gainesville
Apartment Repairs Gainesville
Gate/Fence Repairs Gainesville


Roofing Gainesville
Roof Leak Repair Gainesville
Roof Replacement Gainesville
Roof Inspections Gainesville
Roof Venting Gainesville
Attic Vent Gainesville
Skylight Repair Gainesville


Painting Interior Gainesville
Painting Exterior Gainesville
Trim Painting Gainesville
Deck Staining Gainesville
Caulking Gainesville


Concrete Work Gainesville
Concrete Repairs Gainesville
Concrete Crack Repairs Gainesville
Concrete Foundation &
Crack Repairs Gainesville
Foundation Repairs Gainesville
Chimney Repair Gainesville
Chimney Crown Repairs Gainesville


Bath Remodel Gainesville
Bathroom Remodeling Gainesville
Bath Repairs Gainesville
Bath Fan Repair Gainesville
Faucet Installation Gainesville
Bath Faucet Installation Gainesville


Kitchen Faucet Installation Gainesville
Garbage Disposal Installation Gainesville


Sump Pump Installation Gainesville
Sump Pump Repair Gainesville


Lighting Installation Gainesville
Interior Light Installation Gainesville
Exterior Light Installation Gainesville
Automatic/Security Lights Gainesville
Ceiling Fans Gainesville


Exhaust Vent Install Gainesville
Exhaust Vent Repair Gainesville


Flooring Gainesville
Carpets Gainesville
Ceramic Tile Gainesville
Home Improvements Haymarket
Home Repairs Haymarket
Home Clean-Up Haymarket
Condo Repairs Haymarket
Apartment Repairs Haymarket
Gate/Fence Repairs Haymarket


Roofing Haymarket
Roof Leak Repair Haymarket
Roof Replacement Haymarket
Roof Inspections Haymarket
Roof Venting Haymarket
Attic Vent Haymarket
Skylight Repair Haymarket


Painting Interior Haymarket
Painting Exterior Haymarket
Trim Painting Haymarket
Deck Staining Haymarket
Caulking Haymarket


Concrete Work Haymarket
Concrete Repairs Haymarket
Concrete Crack Repairs Haymarket
Concrete Foundation &
Crack Repairs Haymarket
Foundation Repairs Haymarket
Chimney Repair Haymarket
Chimney Crown Repairs Haymarket


Bath Remodel Haymarket
Bathroom Remodeling Haymarket
Bath Repairs Haymarket
Bath Fan Repair Haymarket
Faucet Installation Haymarket
Bath Faucet Installation Haymarket


Kitchen Faucet Installation Haymarket
Garbage Disposal Installation Haymarket


Sump Pump Installation Haymarket
Sump Pump Repair Haymarket


Lighting Installation Haymarket
Interior Light Installation Haymarket
Exterior Light Installation Haymarket
Automatic/Security Lights Haymarket
Ceiling Fans Haymarket


Exhaust Vent Install Haymarket
Exhaust Vent Repair Haymarket


Flooring Haymarket
Carpets Haymarket
Ceramic Tile Haymarket
Home Improvements Manassas
Home Repairs Manassas
Home Clean-Up Manassas
Condo Repairs Manassas
Apartment Repairs Manassas
Gate/Fence Repairs Manassas


Roofing Manassas
Roof Leak Repair Manassas
Roof Replacement Manassas
Roof Inspections Manassas
Roof Venting Manassas
Attic Vent Manassas
Skylight Repair Manassas


Painting Interior Manassas
Painting Exterior Manassas
Trim Painting Manassas
Deck Staining Manassas
Caulking Manassas


Concrete Work Manassas
Concrete Repairs Manassas
Concrete Crack Repairs Manassas
Concrete Foundation &
Crack Repairs Manassas
Foundation Repairs Manassas
Chimney Repair Manassas
Chimney Crown Repairs Manassas
Bath Remodel Manassas
Bathroom Remodeling Manassas
Bath Repairs Manassas
Bath Fan Repair Manassas
Faucet Installation Manassas
Bath Faucet Installation Manassas


Kitchen Faucet Installation Manassas
Garbage Disposal Installation Manassas


Sump Pump Installation Manassas
Sump Pump Repair Manassas


Lighting Installation Manassas
Interior Light Installation Manassas
Exterior Light Installation Manassas
Automatic/Security Lights Manassas
Ceiling Fans Manassas


Exhaust Vent Install Manassas
Exhaust Vent Repair Manassas


Flooring Manassas
Carpets Manassas
Ceramic Tile Manassas
---
Home Improvements Nokesville
Home Repairs Nokesville
Home Clean-Up Nokesville
Condo Repairs Nokesville
Apartment Repairs Nokesville
Gate/Fence Repairs Nokesville


Roofing Nokesville
Roof Repair Nokesville
Roof Leak Repair Nokesville
Roof Replacement Nokesville
Roof Inspections Nokesville
Roof Venting Nokesville
Attic Vent Nokesville
Skylight Repair Nokesville


Painting Nokesville
Painting Interior Nokesville
Painting Exterior Nokesville
Trim Painting Nokesville
Deck Staining Nokesville
Caulking Nokesville


Concrete Work Nokesville
Concrete Repairs Nokesville
Concrete Crack Repairs Nokesville
Concrete Foundation &
Crack Repairs Nokesville
Foundation Repairs Nokesville
Chimney Repair Nokesville
Chimney Crown Repairs Nokesville


Bath Remodel Nokesville
Bathroom Remodeling Nokesville
Bath Repairs Nokesville
Bath Fan Repair Nokesville
Faucet Installation Nokesville
Bath Faucet Installation Nokesville


Kitchen Faucet Installation Nokesville
Garbage Disposal Installation Nokesville


Sump Pump Installation Nokesville
Sump Pump Repair Nokesville


Lighting Installation Nokesville
Interior Light Installation Nokesville
Exterior Light Installation Nokesville
Automatic/Security Lights Nokesville
Ceiling Fans Nokesville


Exhaust Vent Install Nokesville
Exhaust Vent Repair Nokesville


Flooring Nokesville
Carpets Nokesville
Ceramic Tile Nokesville
Handyman Services & Handyman Locations Served
Handyman Services:
Roofing Handyman
Roof Repair Handyman
Roof Leak Repair Handyman
Roof Replacement Handyman
Roof Inspections Handyman
Roof Venting Handyman
Attic Vent Handyman
Skylight Repair Handyman
Painting Handyman
Painting Interior Handyman
Painting Exterior Handyman
Trim Painting Handyman
Caulking Handyman
Concrete Work Handyman
Concrete Repairs Handyman
Concrete Crack Repairs Handyman
Concrete Foundation Crack Repairs Handyman
Foundation Repairs Handyman
Chimney Repair Handyman
Chimney Crown Repairs Handyman
Plumbing Handyman
Bath Remodel Handyman
Bathroom Remodeling Handyman
Bath Repairs Handyman
Bath Fan Repair Handyman
Faucet Installation Handyman
Bath Faucet Installation Handyman
Kitchen Faucet Installation Handyman
Garbage Disposal Installation Handyman
Sump Pump Installation Handyman
Sump Pump Repair Handyman
Doors Handyman
Lighting Installation Handyman
Interior Light Installation Handyman
Exterior Light Installation Handyman
Exhaust Vent Install Handyman
Exhaust Vent Repair Handyman
Clean-Up Handyman
Fence/Gate Handyman
Flooring Handyman
Carpet Handyman



Handyman Locations:
Handyman Aldie
Handyman Ashburn
Handyman Belmont Country Club
Handyman Braemar
Handyman Brambleton
Handyman Bristow
Handyman Bristow Village
Handyman Broadlands
Handyman Burke
Handyman Centreville
Handyman Chantilly
Handyman Clifton
Handyman Dale City
Handyman Dominion Valley
Handyman Dulles
Handyman Dunbarton
Handyman Fairfax
Handyman Fairfax Station
Handyman Gainesville
Handyman Haymarket
Handyman Heritage Hunt
Handyman Herndon
Handyman Independence
Handyman Lake Ridge
Handyman Manassas
Handyman Manassas Park
Handyman Montclair
Handyman Nokesville
Handyman Oak Hill
Handyman Piedmont
Handyman Reston
Handyman South Riding
Handyman Sterling
Handyman Stone Ridge
Handyman Sully Station
Handyman Victory Lakes
Handyman Virginia Manor
Handyman Woodbridge